---
Netflix: What's Hot for Halloween?
I've been through the Netflix horror section and Halloween 'specials' to dig out what I think are the best scary movies available on there. Okay maybe "best" is the wrong word. Horror movies are a unique genre, they don't always have to be outstanding, to be, outstanding. So I've picked a bunch of movies I like for one reason or another.
Also last Halloween (here) I posted a picture of me looking all scary. So in the name of fun here's another one – maybe we could start a tradition?
So Netflix doesn't have the greatest selection of movies (in my opinion – and everyone else's) but I've dug out a few goodies. There seems to be slightly more emphasis on gore and carving people up (WHOOP) so apologies to you decent people who enjoy a good ghost story over seeing someone with a paperclip stuck in their eye. I'm pretty happy to watch both if I'm honest. Do love those paperclips.
But if you're not in the mood for gore, you could try The Babadook (2014) or Insidious (2010). The Babadook is the better film (read my review here) and highly recommended but in fairness Insidious is still very fun and creepy. Bit more generic spooky horror but no complaints from me.
If you do like a little blood served with your paranormal fun, why not swallow your pride and try the 2013 remake of Carrie. Chloe Moretz is cute as a button and it's fun for a one time watch. There's also The Amitville Horror remake (2005) which I personally think is better than the original. It's easy-watching, a bit creepy in places and Ryan Reynolds looks insane. Shirtless for much of the film, low slung trousers and wielding an axe – he is quite a sight to behold.
Starry Eyes (2014) and The House of the Devil (2009) are both a bit different to the norm and worth watching if you're a fan of the horror genre. How cool I've seen them both recently (my review of The House of the Devil is here).
And before I forget, the original The Omen (1976) is on Netflix too.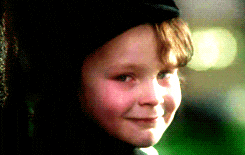 Speaking of classics we also have Scream (1996) or Child's Play (1988) for shits and giggles. An American Werewolf in London (1981). Just this film being on Netflix is pretty cool and you should take full advantage of it. I've got it on DVD and Blu-Ray and I'm still tempted to watch it here. How nuts is that?
I was pleasantly surprised to see Killer Klowns from Outta Space (1988) available too. Last time I checked it wasn't the cheapest DVD to buy so if you already pay for Netflix I'd urge you to give this a whirl. A good film to watch with……like-minded friends. Plus doesn't literally everyone in the world have a clown phobia?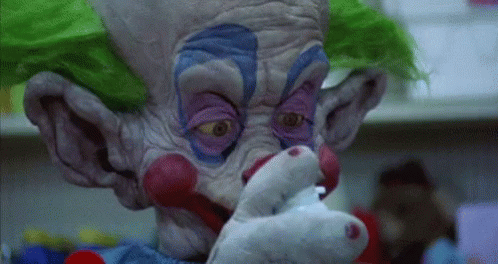 And whilst talking of humorous comedies, these are all available too – Scary Movie (2000), Tucker & Dale vs Evil (2010), Tremors (1990) and Grabbers (2012) are all available to view. Tremors is my personal favourite.
Houseboun
d  (2014) is one of the good ones too, an offering from New Zealand about a woman on house arrest being hassled by an antagonising spirit and her weird family.
Buuuuuut fun and decent films aside I must whisper quietly that I kinda like those brainless movies where people get cut up and stuff.
So all three Human Centipede movies are on Netflix. If you're only going to watch one and you have a strong stomach, make it the second one. I've seen all three and if you want totally gross then the second offering is best (see my reviews here). Avoid the third one at all cost – it's not scary or disturbing in the slightest, just fucking shit.
Also the old classics Saw 5, 6 and 7 are on Netflix too, all good for a laugh and some better than others. They feel a little nostalgic because they were always released around Halloween and I watched every single one in the cinema. But if you can't stomach Saw (either the traps, script or acting is bound to put you off at some point) try a watered down version called Would You Rather (2012) which I reviewed here. There's also the Rob Zombie movies House of 1000 Corpses (2003) and The Devil's Rejects (2005). I don't rate either film that highly but meh, they're easy watching if you like that kind of thing.
And here are two Special Picks (that also don't fit anywhere else) – Afflicted (2013) which is a brilliant found-footage movie about a guy bitten by a vampire. You can read my review here.
And Event Horizon (1997) which is a nightmarish, science fiction horror that you just DO NOT GET ANYMORE! I love its classic 90s crappy but great feel and it's a pretty darn scary one too so be sure to have your pillow handy….