---
Obviously a big objective for me this year is to watch one hundred films or more. Something I definitely haven't achieved since beginning these posts (2016). And though I only managed five this month of November, without giving too much away, I think I'm gonna do it! Stay tuned for a bumper December post where I look at Christmas films and exciting end of the year tallies. Well, exciting is a term I use loosely. But anyway, for now on with –
Films I Watched In: November
I watched two sequels. A first time watch and another very, very, stupidly recent re-watch – anyone who's read either of my last two posts should be able to suss out the answer to this one. PUNCH! ADRIAN! EYE OF THE TIGER! Anyway.

Lethal Weapon 2 (1989) which was as sturdy a sequel as sequels get dream to get. Very enjoyable. And also another bit of Rocky IV (1985) (surprise!) which I LOVE SOOOOO MUCH.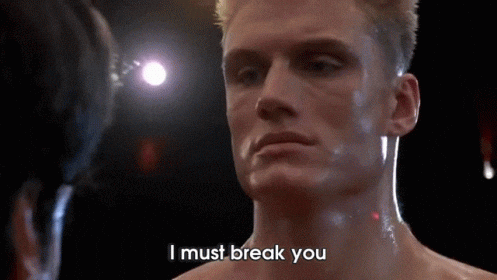 The other three movies were all re-watches too: Frailty (2001), Hostage (2005) and Law Abiding Citizen (2009). Despite everything I still think Law Abiding Citizen is the best. Lost count of how many times I've watched it and despite it's over-the-top silliness (especially towards the end) I really like it!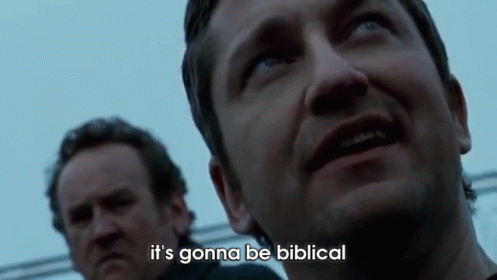 And I really like that gif. Haa, Colm Meaney in the background looking all pissed off. Hostage I'd only seen once (quite a while ago) and though in places it's a little tacky and/or dumb, I did quite enjoy it. Frailty on the other hand, surprisingly I didn't like as much as I'd remembered (and I've seen it more than once in the past). A fairly good, certainly original thriller that just goes on a little at times with a bit of silliness a bit too silly to really believe in. Though always nice to see Bill Paxton of course.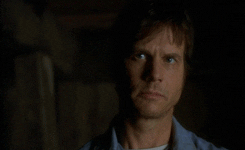 Even wielding an axe!