---
The Big Lebowski – soundtrack review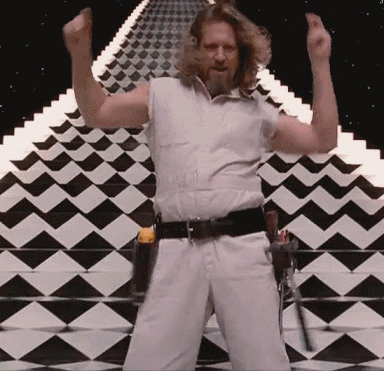 I'm pretty sure most film fans go through their 'Big Lebowski' phase. I know it was certainly a film I loved and quoted (and quoted…..and quoted) when I was a teenager. And you know, still to this day I'm not completely sure what happened. The kidnapping, the porn stars and nihilists. The Jesus. The bowling tournament. Talk about a complicated plot.
But today we're here to discuss the film's soundtrack. Which I've owned for goodness how many years, but (pay attention here kids) this is what happens when you look after something – it still works fine.
The Big Lebowski soundtrack is very similar to the film. Eclectic, slightly odd and very far out man. It's a groovy soundtrack but some of the tracks are just flat out weird and taken from the context of the film, just sound, well – flat out weird. But luckily there are enough decent tracks to pull it through and actually, it's better than I remembered. There are tracks on here by Elvis Costello and Nina Simone and of course the AWESOME Gipsy Kings cover of Hotel California – which I just adore.
Plus, how funny is this scene?
My second favourite track is Kenny Rogers & The First Edition – Just Dropped In. I simply cannot listen to this track without dancing. Even if I'm sitting down, my shoulders WILL take over – guaranteed. And film score fans don't fear, Coen brothers regular Carter Burwell is on here too – obviously. Duh. He wrote the main score.
All in all this isn't some perfect compilation, but it suits the film and there's undoubtedly something for everyone. And if someone says it's rubbish, do you know what I'll say back?
Yeah…..well…..that's just like…….your opinion man.
Or even….(it depends on my mood that day)…..