I love this line and admittedly – I say it a lot. Annoying (perhaps) but believe me, it can easily be thrown into almost any conversation or situation – which makes me feel as though I should do that. A lot.
Personal examples include:
A great dinner I've just made – or a great dinner I've just ordered. A new TV quiz show I'm excited to watch. The firework in your belly feeling when Friday AND THE FREAKIN' WEEKEND rolls around. A holiday. A trip to the cinema. A trip to Sainsbury's. A huge cornish pasty or a grab bag of Beef Hula Hoops. A HOMEMADE SCOTCH EGG.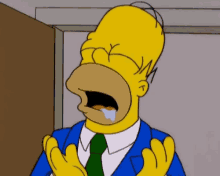 Though to be fair, you could apply it to pretty much anything.
Riding a rollercoaster. Kissing someone you really like for the first time (maybe slightly odd but would still work). For the cruder readers how about saying it before a particularly harrowing toilet stop? Yuck (I'd never do that one but I might do the kissing one).
Driving to work, trying a new cereal, watering some plants, your covid vaccination. Jumping into a mound of pillows or opening a fizzy can you've shaken up too much. With a little creativity and a lot of enthusiasm I swear you can apply it to anything. The actual phrase means nothing especially to me, but it just sounds impressive, exciting and very, very over dramatic.
So, anyway, here we go. And it's 0.30 seconds in case you want to get straight to the big cheese.
"IT'S GONNA BE BIBLICAL"
Enjoy the week dear readers. Because for better or worse…
IT'S GONNA BE BIBLICAL!!!!!!