---
Insidious – soundtrack review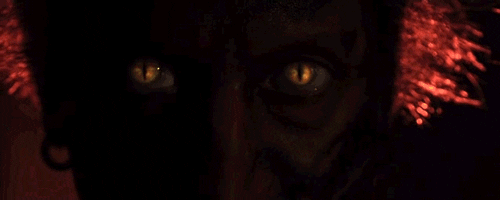 I promised a few horror soundtrack reviews this Halloween and what better way to begin than with the delightfully scary and screeeeeewed up Insidious soundtrack.
This is not a soundtrack I listen to very often. It's okay sitting here talking to you guys, I'm listening to it and feeling pretty brave. But can you imagine listening to it on a dark winter night? Whilst on your own? In the middle of an abandoned theme park?? Sod that for a fried egg sandwich. I used to have a couples of the tracks on my 'general' Spotify playlist and one came on whilst I was in the shower once. Try getting out of that one – wet hands, steamed up room, soap in my eyes – all the time fucked up demon music surrounding me. Lovely.
But because I love horror and soundtracks in general of course – and because the score really jumped out at me when I watched the movie – as it did for most people I'm sure, I knew I had to buy it on CD. And I'm glad I did – even if I am too much of a wimp to listen to it too much. It's still a cool soundtrack to have in my collection and there's some nice artwork inside too.
Though there are a handful of songs in the film (most notably the creepy Tiptoe through the Tulips) this is mainly a scored soundtrack written by composer Joseph Bishara. He only really got 'famous' after Insidious but his IMDB page boasts a whole heap of horror film scores, dating back to 1998. He also actually plays the Lipstick-Face Demon – AKA the main bad guy in Insidious. In a really clever, twisty, freaky-deaky way Lipstick-Face was also a musician. Remember that screwed up organ room?! And who could forget the whisper – "oh my god dad….he's looking".
No joke – I am getting goosebumps right now. I may have left a window open though.
As far as amazing albums go, this isn't an amazing album. Like in the way you'd listen to it in the car on repeat amazing. It's a brilliant horror soundtrack, effective and truly frightening but the tracks all sound kind of similar with a heavy emphasis on making the listener jump – going from near silence to scratchy violins and weird piano keys. It's brilliant but it's not…..pleasing, almost slightly uncomfortable. Does that make sense?
Now if you're brave enough, stick some headphones on and turn off all the lights –