---
The Fly (1986) – soundtrack review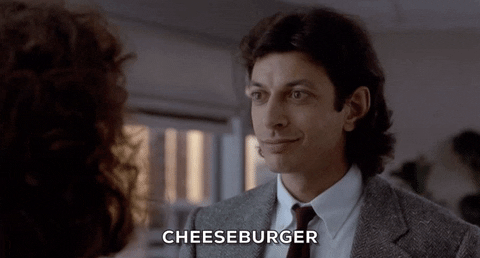 It's Halloween! Time to talk some horror (finally). The Fly (1986) is one of my favourite movies and I've already reviewed the film (here) so now it's time to review the soundtrack, which is scored (unsurprisingly) by Howard Shore. It's unsurprising because Shore has composed the music for most of David Cronenberg's movies (in case you wondered. He also did the famous Lord of the Rings score and has worked with Scorsese a fair a few times, certainly a notable and established composer.
And I was very lucky to get his score of The Fly on CD, which didn't cost a lot and amazingly is an original distribution from 1986. Apart from slight small damage to the plastic case, the disc itself is in really good condition, I can only imagine it's sat somewhere safe, not played for years.
It's a very dramatic, 80s-kinda-science-fiction-sounding-at-times soundtrack which is my favourite kind (love a drama filled score!) and made even more powerful by being performed by the London Philharmonic Orchestra.
There's twenty-three tracks on the CD and they aren't in the order of how they're played in the film. I suppose this has been done strategically to make the most of what really, is an amazing classical performance. Incidentally it was recently made i
n to an opera, also composed by Shore. Apparently the music is completely different (and unrelated?) to this soundtrack but it's understandable why and how, such a story could be told in an operatic way. Because the thing about The Fly is that it's tragic and heartbreaking – as well as shit yourself scary and waaaaay fucking gross.
The love story between Seth and Veronica – Jeff Goldblum and Geena Davis who were actually an item at the time – is a big part of the film. It does make for the perfect basis of a classic opera – the tragic love story between the beautiful woman and the deformed, damned Brundlefly. Similarly the soundtrack, which compliments this story perfectly. It sounds quite harrowing, even a little sad in places. Take track 3 The Last Visit (told you they weren't in order) where Seth warns Veronica to stay away – it's an emotional piece of music.
"I'll hurt you if you stay."
And then the stuff like track 8 The Jump – is extremely thrilling and rather scary sounding. Just as the film is a mix of superb, disgusting horror and actual emosh story lines (sob), so is its soundtrack counterpart. And there's still tracks that are what I'd call more 'typical of the time' and the genre – and I suppose even the director himself. Track 9 Seth and the Fly has a mysterious sound to it and has more of a typical '80s horror' type of feel, with a science fiction-esque edge which isn't necessarily present everywhere else in the film.
But the most notable track – and the one you're most likely to recognise – is track 3 Plasma Pool. Though variations do play at other points in the movie, this is the original version. Not only is it arguably the best score from the film, but it also plays at a pinnacle point in the story, where it's basically confirmed to us the viewers (and poor old Ronnie), that something is definitely very, very wrong with Seth.
There had been subtle changes since he drunkenly fused himself with a fly in his homemade teleportation device (that old chestnut), but at this point in the film he really scares Veronica with his behaviour and this fantastic piece of music builds up around him breaking into a strong crescendo.
It's where he does his big 'plasma pool' speech (hence the name of the track) and just before he goes out in a leather jacket and no shirt – which even the gorgeous Goldblum can't pull off. And we all know how this scene ends.
Viewer discretion advised (and remember it's not real).