---
"That was longer than a heartbeat…"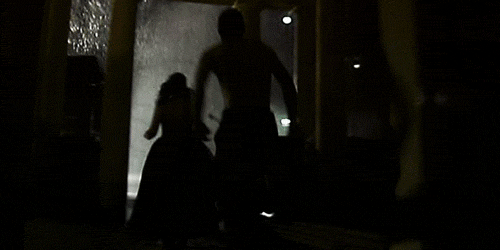 28 Days Later (2002) – soundtrack review
28 Days Later is mainly a scored soundtrack, with all scores written by John Murphy – an incredibly talented composer of film music who has worked with Danny Boyle a few times, before and since. My very favourite score in the WHOLE WIDE WORLD is Adagio in D Minor, which Murphy wrote for the film Sunshine. Honest to god I wasn't even enjoying the film that much when I went to see it in the cinema all those years ago, then that music started and I was literally transfixed, completely mesmerised. Sometimes I listen to it and (honestly) wonder how something sooo beautiful and sooo amazing could have been written. Sigh.
Anyway, back to 28 Days Later. As well as the scores there are a couple of pop songs too, for me quite unremarkable but the overall effect is rather eclectic. It's not my favourite soundtrack by any stretch, but it is a cool one to own. And I was so pleased when I purchased it in 2011, second-hand but still pretty much mint condition. It cost about £20 but at the time there weren't many copies of it around so I was just glad to get hold of it, now there seems to be zillions and I definitely overpaid. Oh well.
I may have been tipsy when I ordered it. That does happen. Before and since.
Though, as mentioned above, it's not my 'favourite soundtrack' – for one track only it is STILL an incredible, atmospheric and unforgettable treat for ears. And I refer of course, to "In the House / In a Heartbeat" which I'm sure most clued up zombie fans will already be aware of (yes I know they're not technically zombies they're "infected" but what the hell man, zombies has a better ring to it).
Even people not so bothered about music in films or soundtracks will have noticed this.
And if that wasn't cool enough, check out the artwork inside.