Spiral: From the Book of Saw (2021)
I WANT TO PLAY A GAME…
I like the Saw franchise. I'm not saying it's orgasm inspiring (which if true, would make me an utter weirdo anyway) but I definitely like it. I watched every film in the cinema and have subsequently seen each one at least twice. I'm not showing off, these are mere facts.
Maybe it's an age thing. I was 18 when the original Saw was released in 2004 (GOOD film) and so I grew up with them as apposed to stuff like Nightmare on Elm Street or Hellraiser – any horror franchise that began before my time (which is a lot).
Though Saw are (un)arguably not the greatest movies ever made, they certainly have their merits, from the hugely complicated plot and timeline (that I still don't fully understand) to the brilliant yet incomprehensible and occasionally actually TOTALLY IMPOSSIBLE traps. Really?? You'd have to be Nikola Tesla and Leonardo Da Vinci and maybe bring in The Rock for the heavy lifting to get that lot going surely? Okay maybe not, but it seems pretty darn far fetched a lot of the time. But therein lies the fun.
Because the Saw films are a laugh and a pretty fun ride. Much like most franchises they have their ups and downs, with some films being better than others. Speaking of which let's never forget how great the first Saw genuinely is (and let's not forget the rotting pig corpse casserole in Saw III, because that was inspired). Slow cooker pork anyone?
So I'd say I was excited to watch Spiral but had no seriously high expectations, mainly because, well why would anyone expect that much? But I did enjoy it. My biggest misgiving, if anything, was that it would be toned down a little too much, given the bigger name stars and the 'FROM the Book of Saw' thing – not Saw, but kinda Saw, just now with Chris Rock and Samuel L Jackson and we're gonna make it more age-15-rating-friendly type of thing.
And whilst it wasn't the goriest film I've seen, it still had the 18 rating and there were a few good (but rather forgettable) torture traps. The film overall 'felt like' a Saw movie. From the OTT detective scenes, always at night, usually raining and with that mustardy-green tint on screen (not the best description but hopefully one person might know what I mean) to the sped up camera work and use of heavy music, mainly terrible.
Format I would say was reminiscent – twist ending and all that jazz – of course. Yes it wasn't ground-breaking but it was certainly watchable. I must be alone however because a quick perusal of IMDB after and I started to feel sorry for Chris Rock. Wow, people seem to hate this movie. I genuinely felt sorry for the guy who came up with the idea purely because of his love of the Saw movies. Awww, Chris – shouldn't we be thanking him? Poor bloke.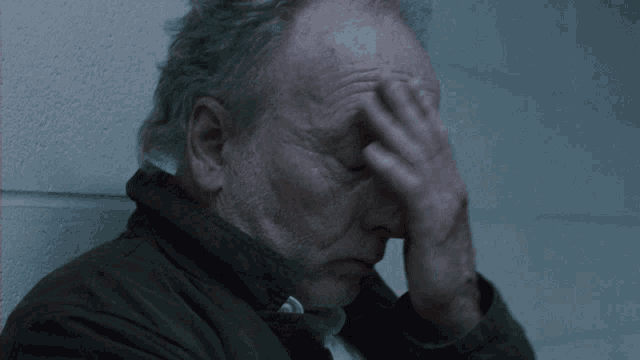 But all people can say was it's shit and 'disrespectful' and uninspired plus all this other nonsensical rubbish. Like the Saw movies were fucking Citizen Kane in the first place – though thank god they're not, because I'd rather watch Saw.
There's traps, there's detectives, there's bad acting and there's Hello Zepp – which I had genuine anticipation over. And Charlie Clouser is happily back in the composer's chair too *high five*. There's nice little nods to the original story having things that aren't quite Saw, but you can see that link to Saw – usually because it's glaringly obvious – like using a pig mask but it's not quite the same pig mask…..not hugely taxing but fun at least?
Not a film you'll be raving about for months or even hours but I say ignore the internet weirdos so full of hatred and unimpressed opinion. Watch it. There's worse ways to spend 93 minutes AND there's Pulp Fiction references. I mean that's got to score some points surely? I'm certainly not trying to build up some masterpiece but due to the negative reaction I found online, I felt inclined to write this review. It really was entertaining to watch. Thank you Chris Rock for bringing torturous traps back into our lives.
GAME OVER
For now…..