---
Can't stomach sitting through 'bloody Forest Gump' or 'yeah it's a good movie but I've seen it a zillion times The Shawshank Redemption' again? Me neither.
Try one of these instead –
Top 10 Underrated Movies Gems from the 1990s

10. Stir of Echoes (1999)

One of the reasons this film isn't bigger (I believe) is because The Sixth Sense was released the same year and became 1999's Big Creepy Blockbuster. And yes The Sixth Sense is very good. But Stir of Echoes is still a good ghost story and for extra points stars the delightful Kevin Bacon. Definitely worth a watch.
9. Cube (1997)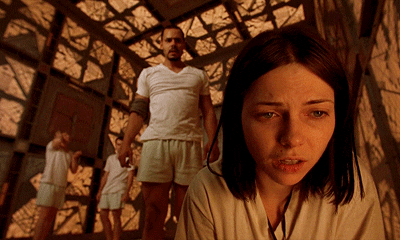 A low budget, sci-fi / horror flick (got you hooked already!) that spawned a few sequels of 'cult' status – and to be fair I quite like them all. It's the classic and always winning (for me at least) formula of strangers waking up in a room – no idea how they got there and then realising they are surrounded by terrifying, torturous traps. Yay!
8. The Craft (1996)
The Craft is soooo 1990s it's great. The clothes, the hair, jewellery and of course – Skeet Ulrich. Whatever happened to him? So we follow new girl at school (Robin Tunney) as she befriends a scary group of girls led by big mouth Nancy (big mouth Fairuza Bulk). Kind of a Clueless for the outcast kids it brings together cool elements of the classic teen movie formula and a little bit of horror.
7. Arachnophobia (1990)

I LOVE ARACHNOPHOBIA! I ALWAYS HAVE AND I ALWAYS WILL. You can't make me stop! Skin crawlingly creepy, kinda obviously silly and genuinely comical. It's fucking awesome, let's face it, spiders are internationally feared by most of us (the most sensible of us anyway) and they really make a good film baddie.
6. Small Soldiers (1998)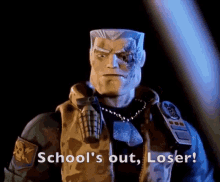 Ah man I love this film. It's not really for kids, trust me. It's funny, well written and actually quite violent in places – controversial even at the time of release. The effects are good as well, quite cleverly achieved really, so the film doesn't appear that dated even after sixteen years. I defy anyone not to enjoy it!
5. Falling Down (1993)

I think we can all relate to super fucking angry main character Bill Foster – a tired man who's only aim is getting to his daughter's birthday party. Being thwarted, threatened and stuck in traffic sends him TOTALLY over the edge and we get to watch in glee as he goes around town Charles Bronson style.
4. Event Horizon (1997) 
Ah – the madness of Event Horizon. Half science, half hell and so menacing and gross that it's a personal horror favourite of mine.
So they're stuck out in space (where no-one can hear them scream) in the not-so-distance future aboard Event Horizon – a dark and brooding spacecraft that is just waiting to kill everyone. Scientist Dr Weir (Sam Neill) proceeds to lose every last marble and the gates to hell are opened. Enjoy!
3. The Faculty (1998)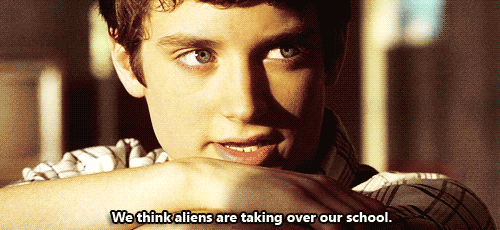 The Faculty is one of those films that when I watch it, I wish there were more films around just like it. It's based on The Body Snatchers and brought to a high school but what makes it extra cool is the quirky writing and mis-match of teenage clichés – nerd, burnout, queen bee, jock, lesbian, new kid etc – who have no option but to join forces and fight the aliens who are taking over their teachers and their home town. Loads of fun (and stellar cast as well).
2. In the Mouth of Madness (1994)

In the Mouth of Madness is a bit weird and a bit wacky but generally the viewing experience is positive and happily it stars Sam Neill cracking up all over again.
Nightmarish, gory, demonic and very creepy too. Fairly ambiguous but like, who cares man? This film scared me as a kid – and it still does a bit now.
1. Kalifornia (1993)
You know who Brad Pitt is great at playing? A trailer trash, murderous scumbag called Early Grayce. In this movie Early and his nice-but-dim wife (Juliette Lewis) car share with a hip and trendy couple (David Duchovny and Michelle Forbes) who are traveling to California, writing a book about murderers. The twist in this tale is that they are unknowingly traveling with a murderer – the psychopathic Early. One of my favourites!